Welcome To My Homepage
Further Information
new page on August 1st, 2008
This page is on various further information about scouting and where to find further details. If you have anything to add please let our webmaster know.
Gift of Peace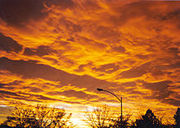 Canadian Brotherhood Fund & Projects
Scotia Jam '09 -- Cape Breton Adventure II
July 11-17th, 2009
We're getting ready for it!...are you?

More information will be posted on Scotia Jam '09 website- http://ns.scouts.ca/ as it becomes available.

Check out the crest design contest on our "News" page!
---
CCJAM09 -- Oshawa, Ontario
August 5-12, 2009
Scouting Youth love BIG EVENTS ... the excitement, crowds, meeting old friends and making new ones; the colour; the adventure; new skills; enjoying new experiences; seeing new parts of the Country; meeting scouts/guides from other provinces and from outside of Canada.
CCJam'09, in August 2009, will have it all - and much, much more - for over 4,000 participants.
Located at Camp Samac www.campsamac.ca in Oshawa, Ontario, CCJam'09 is the event you want to plan on attending between 5th - 12th August 2009
Scouts from around the world are invited to join us for eight full and complete days of excitement and activity that will thrill your senses and stimulate your awareness of Scoutings' rich diversity and long term environmental commitment. The exciting adventures - which you will choose - will stretch the imagination and test your ability to keep going from the minute you start until lights-out.
Are you up for the Challenge - then plan on joining us at CCJam'09
July 2010
Visit the Jambo website for further details. www.greatlakesjamboree.net